STEP RIGHT INTO THE FUTURE
Imagine a building that is so revolutionary that it doesn't just promise responsible use of resources and flexible space, but actually delivers it.
FEEL THE EXCITEMENT, BREATHE THE CALM
Occupying a prime location in the heart of Europe and in the centre of the Brussels European district, Science 12 is a unique location and game-changing environment to work. A place to 'lean in' when required and 'lean back' due to the ideal proximity to EU institutions and key business entities, that co-exist in a thriving restaurant, café and hotel neighbourhood.
RETAIL & SHOPPING OPPORTUNITIES
INTERNATIONAL AIRPORT EASILY ACCESSIBLE
WE ENCOURAGE SOFT MOBILITY

Space bicycle garage
WE ASKED 7 ARTISTS TO ILLUSTRATE THEIR VISION OF A SUSTAINABLE FUTURE WHERE NATURE AND CITY CO-EXIST
"Design based on longevity and efficiency also means the building can evolve over time"
Structural densification reserves offer the potential to increase the number of floors, while ensuring flexible workspaces to easily configure and adapt to NWOW requirements. With true well-being in mind, planted terraces and a green roof provide a calming and regenerative work-life environment.
9 LEVELS
OF OFFICE SPACE ABOVE GROUND
3 ELEVATORS
WITH CAPACITY 1,150KG (15 PERS.)
1 RECEPTION
CENTRAL DESK IN THE LOBBY
WE SCULPT THE LIGHT
The façade is divided into a grid structure of floor-high copper-covered shades. The shades serve as a climate shield to protect from direct sunlight and over-heating. The shades also give the façade a deep relief effect and reduce the building's large-scale appearance.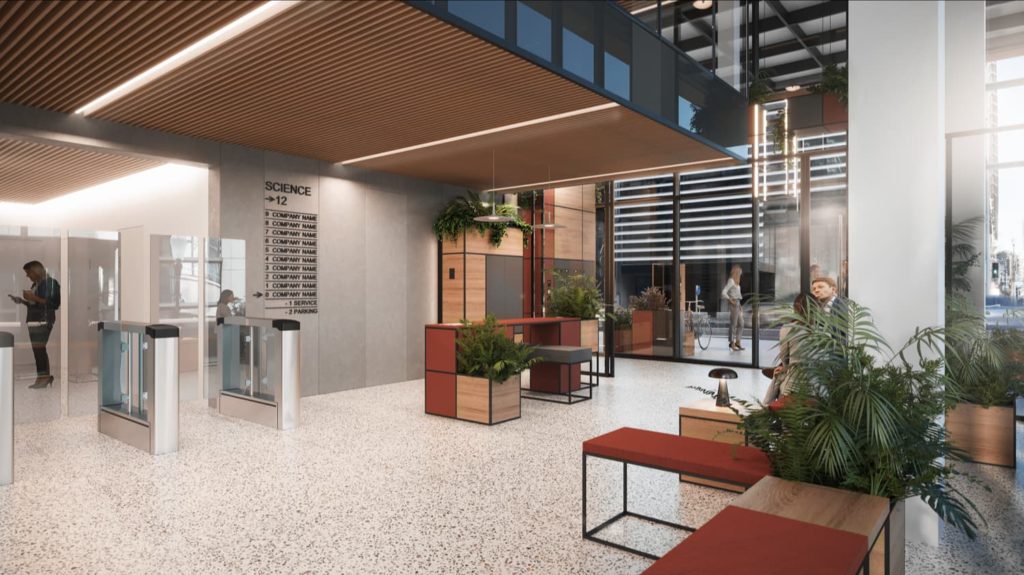 WELCOME
The main entrance on Rue de la Science opens up to a double height reception area with direct access to the vibrant 240sqm of food and beverage retail space. The innovative design provides a unique hospitality space that can accommodate all types of public and private events.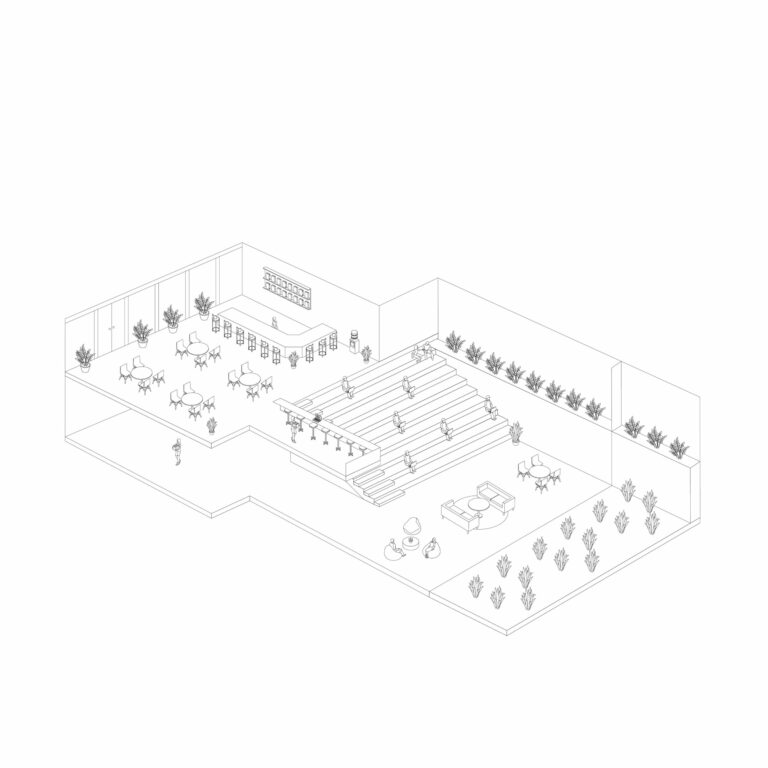 Science 12 offers a creative and welcoming retail area made for people.
DESIGNS CREATED FOR THE PEOPLE OF TODAY AND TOMORROW
Established in 2000, A2M has gained a reputation as a pioneer in sustainable architecture. With international representations in Brussels, Lisbon and New York, the architects highest ambition is driven by the exposure of modern architecture design embracing healthier future-proof work environments.
A2M believes in the lasting positive impact of buildings on the social, economic and ecological fabric around them. The multidisciplinary team formed out of architects, thermal engineers, parametric designers and FAAST constantly tackles a broad spectrum of architectural challenges to push the boundaries for sustainable building developments.

WE ARE EXCELLENT
A certification for a building that promises a responsible future Science 12 meets the criteria for the BREEAM Excellent certification through its high standards of sustainability in several areas including a low impact design and carbon emissions reduction, as well as its design longevity and ecological value.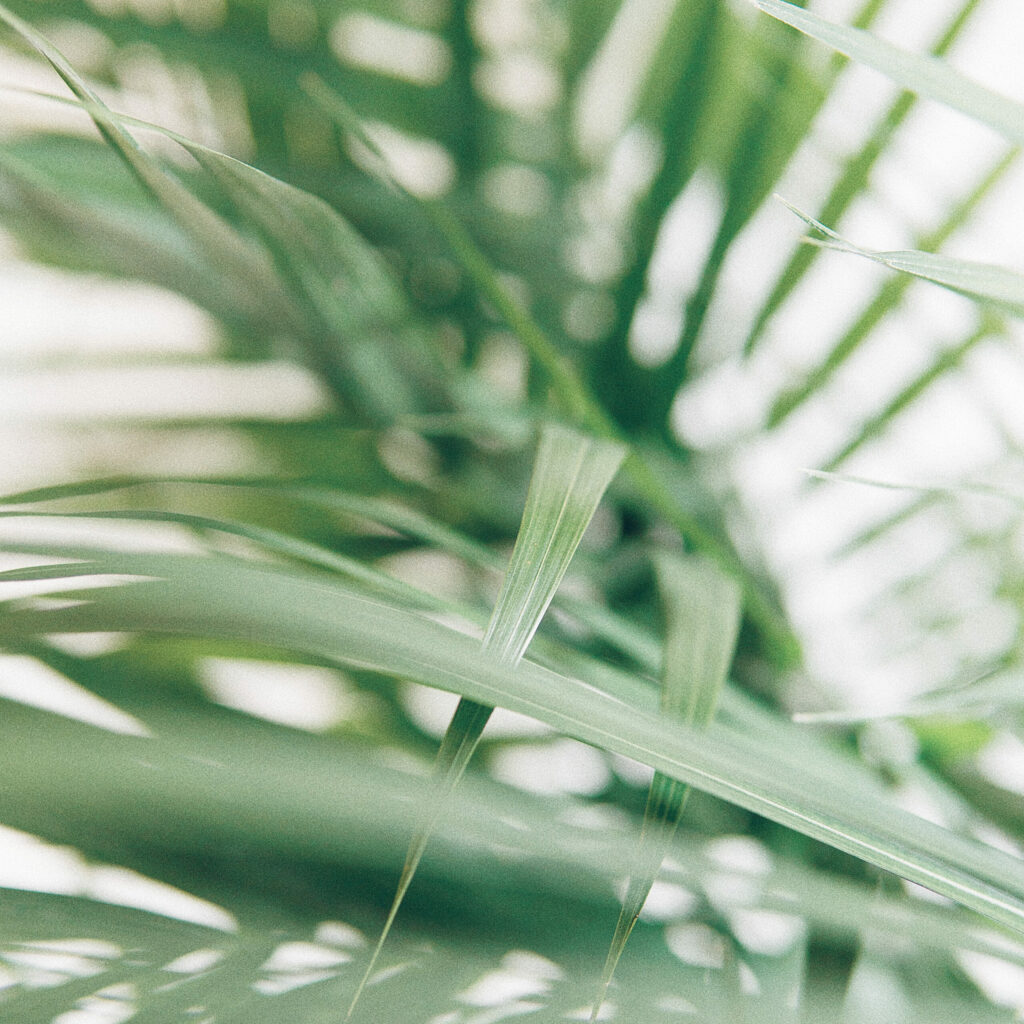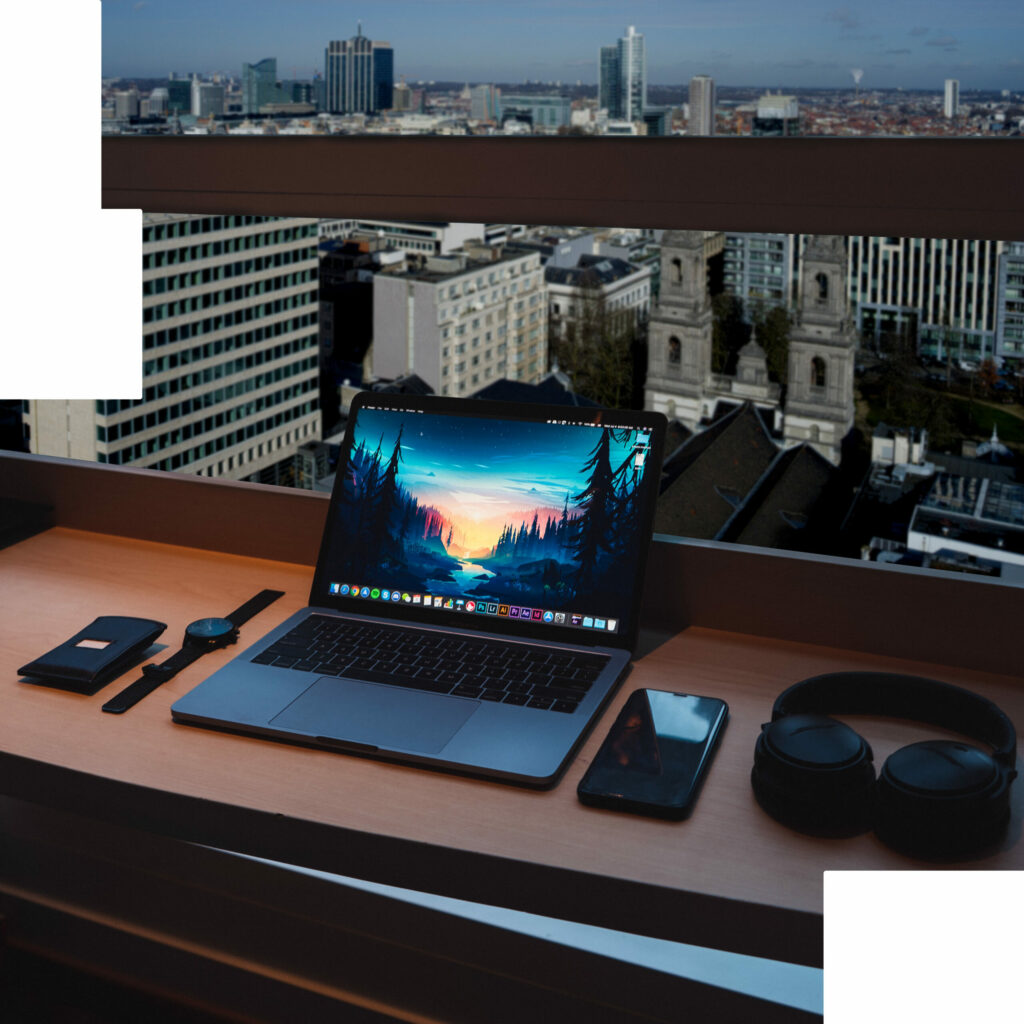 WE ARE SMART
A building concept & design for high-energy performance. Science 12 uses smart technologies to monitor and control key systems and optimise the building's environment and operations.
WE ARE THE CITY
We are located in the heart of the EU District, right in the middle of plenty of lunch and dining places, there are multiple parks for leisure, lots of services are in the near vicinity such as a fitness, shops, and many more.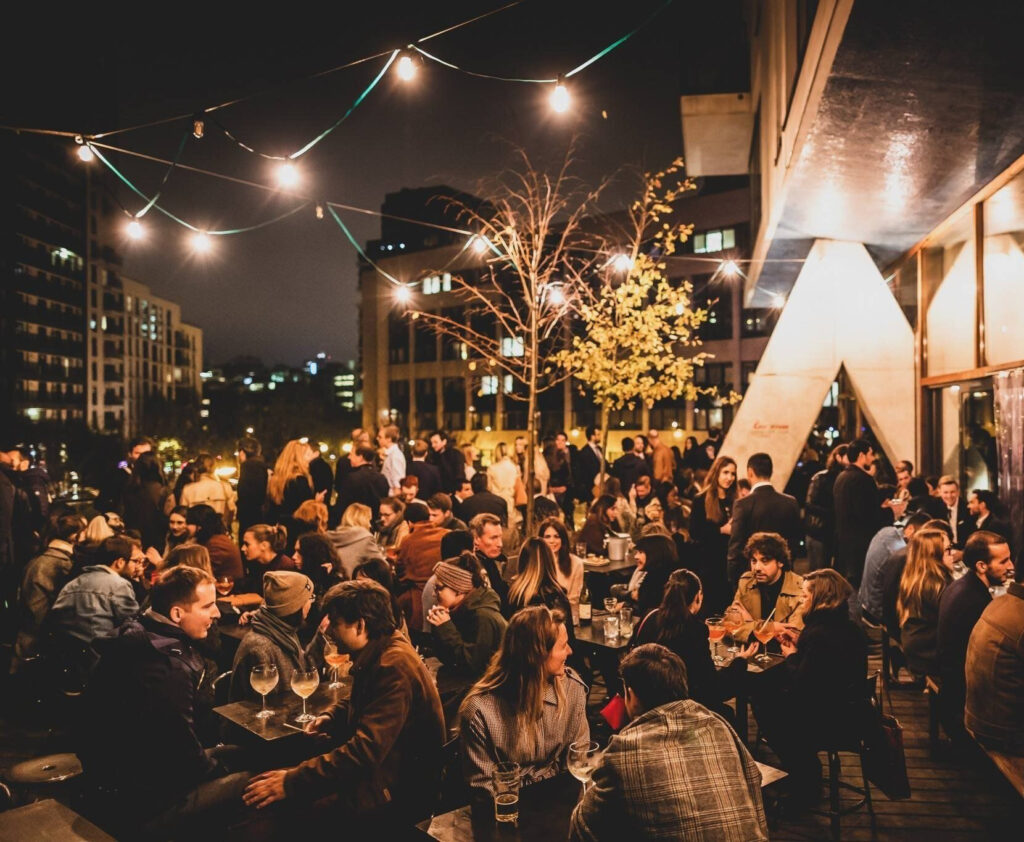 THE MIND THAT OPENS TO A NEW IDEA NEVER RETURNS TO ITS ORIGINAL SIZE
Single office floor plates available from 460sqm to 705sqm. High flexibility in space use and opportunity to connect multiple floors. Green community spaces terraces on  the 6th floor & 9th floor.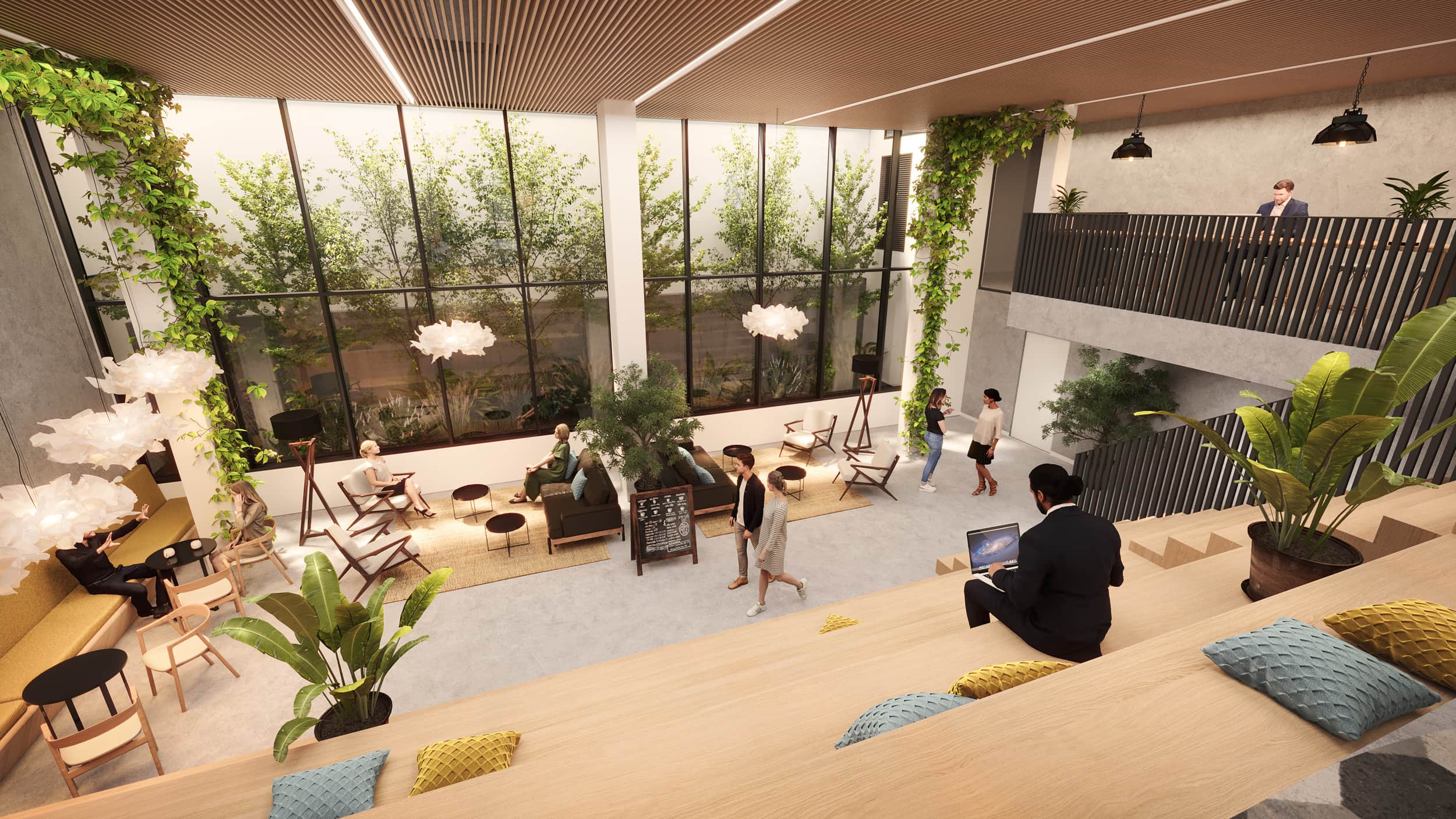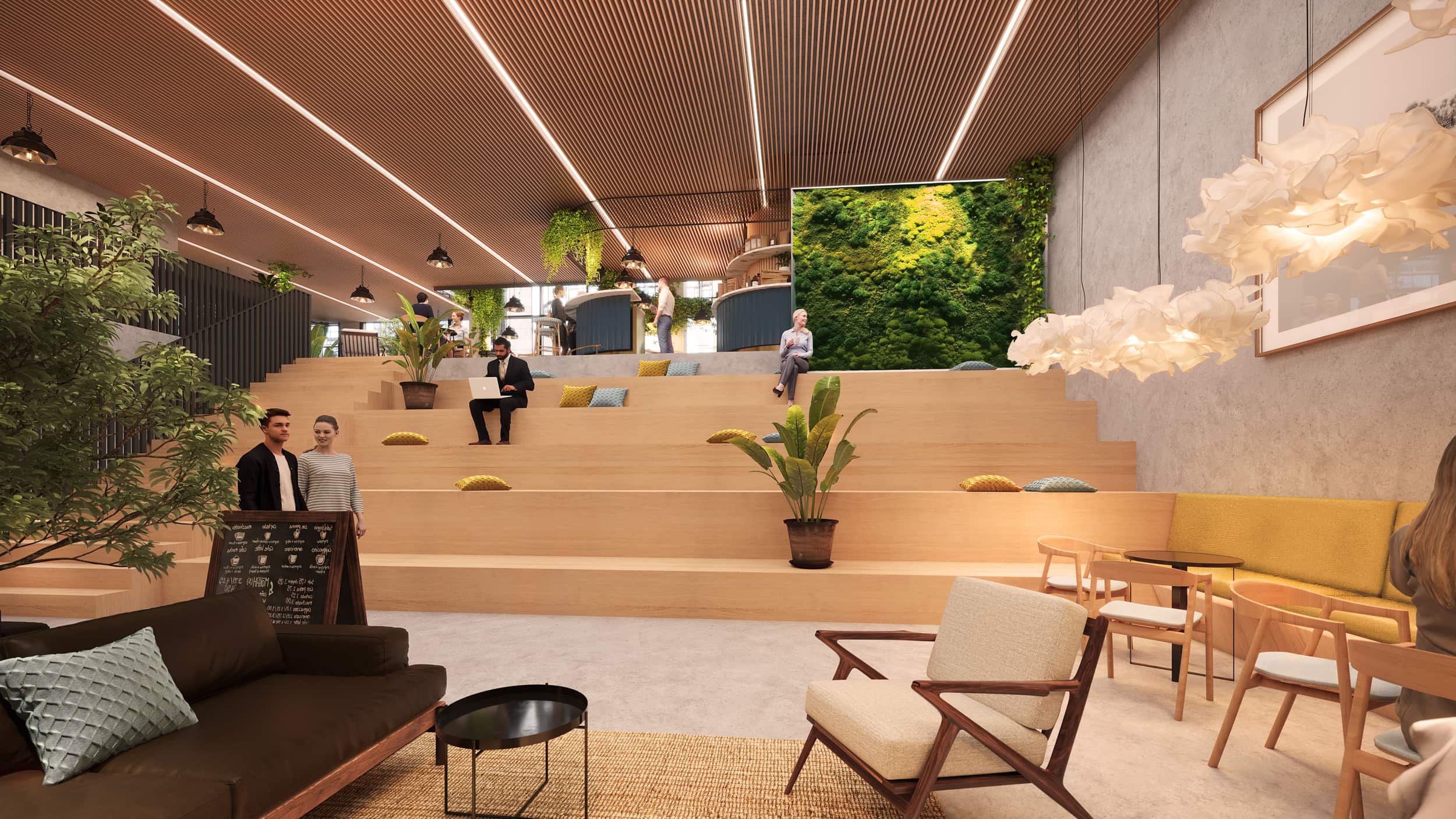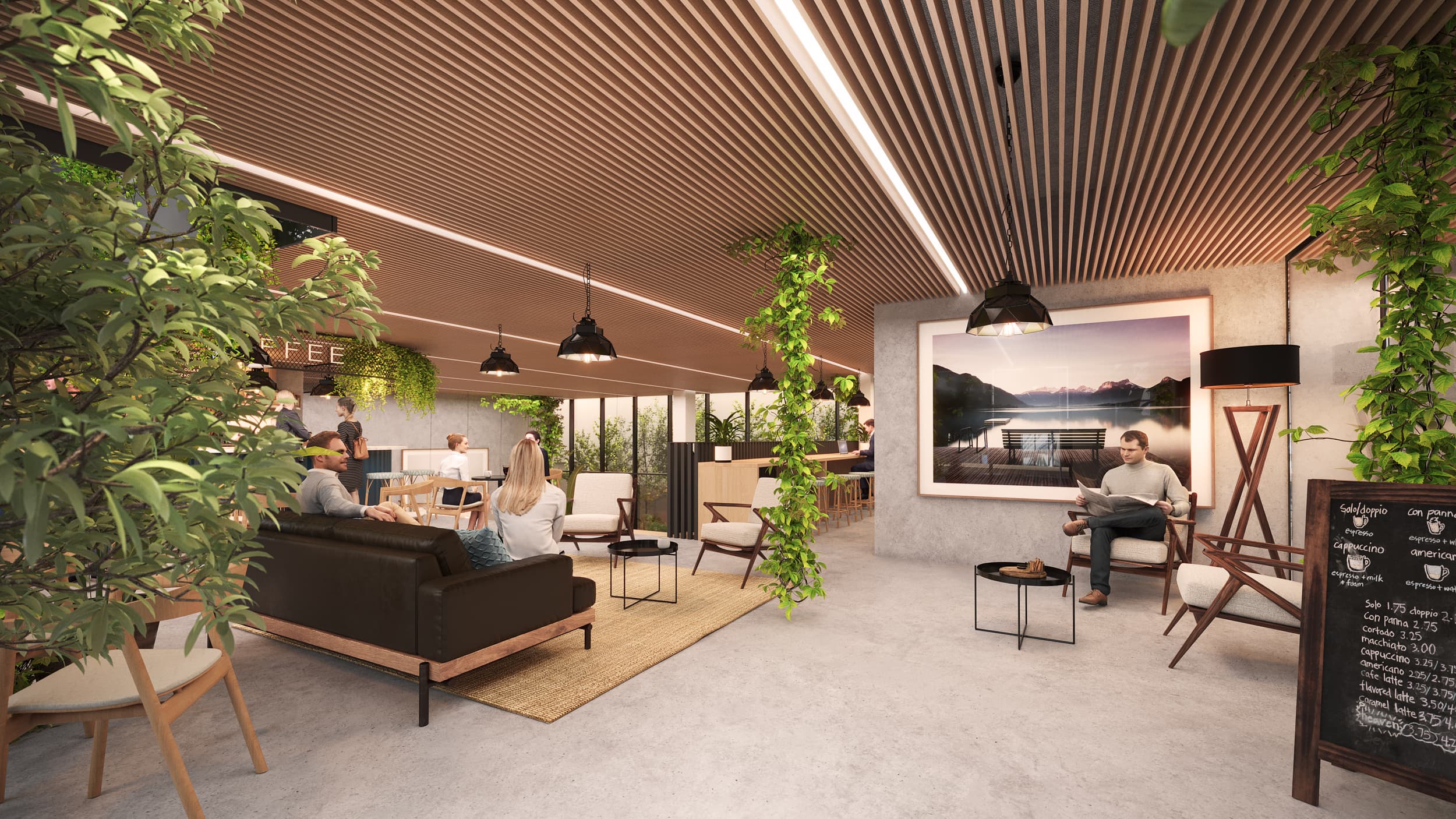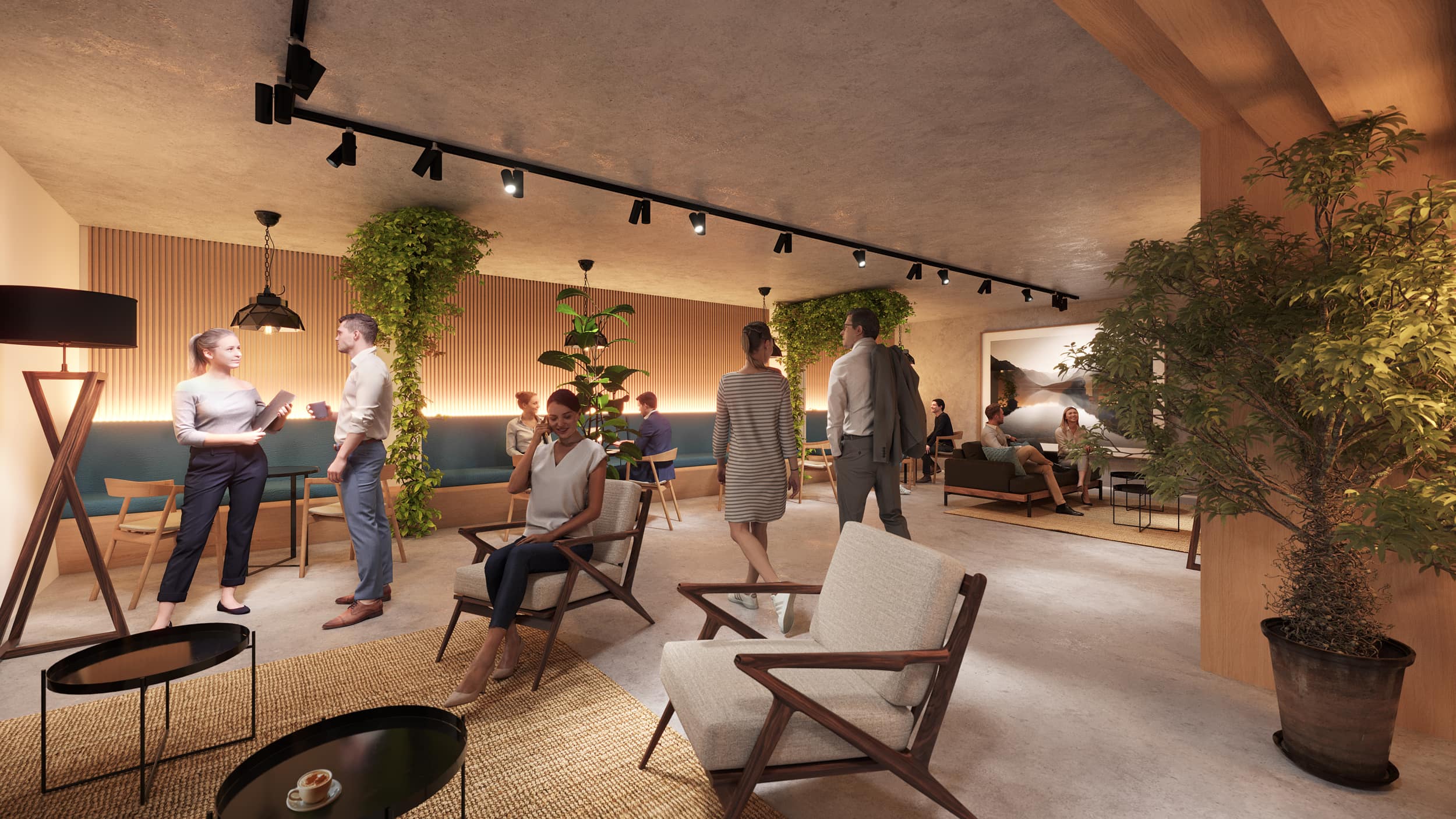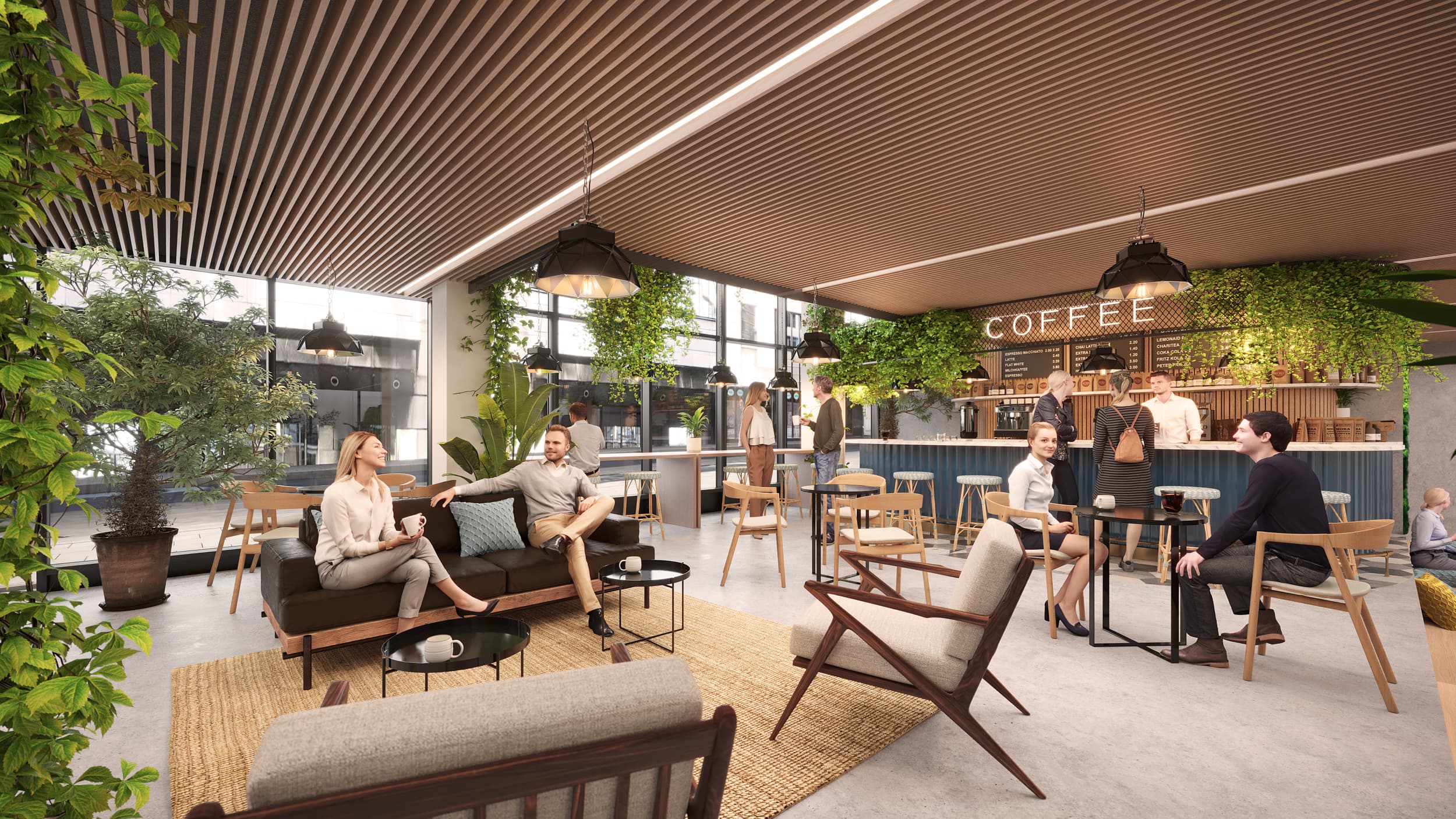 VENTILATION SYSTEM
Air handling units (AHU) work with 100% hygienic air with high efficiency heat recovery exchanger
AHUs operate at variable rates in function of occupancy
CENTRAL HEATING & COOLING
Climate Control Ceiling (SAPP)
Catering area: VFR "Variable Refrigerant Flow" system for heating and cooling
Refrigeration machine or chiller
Cooling system for local server
Low energy consumption
Extra low noise level
OFFICE HEATING & COOLING
Air conditioning with reversible heating and cooling metal ceilings
Summer modus circulating water temperature 15°C
TELECOMMUNICATION & DATA NETWORK
Cable ladders are provided to place tenant's own fibre optic and data cables from the local server
TECHNOLOGY
Raised floor
Triple-pane glazing
Turnstile entrance system
LIGHTING
LED lighting in all building areas and the provision of 450 to 500 lux in all offices, meeting rooms and multipurpose rooms
SUSTAINABILITY
Photovoltaic panels
Heat recovery
Water recovery
Architect / General planner
A2M
BIM manager
A2M
Stability consultant
Julie Lambion
MEP consultant
Crea-Tec
Fire and safety consultant
Securisan
Asbestos consultant
Edop-Consulting
BREEAM consultant
DUSS
Environnemental consultant
ARIES
Acoustic consultant
D2S